Our Founder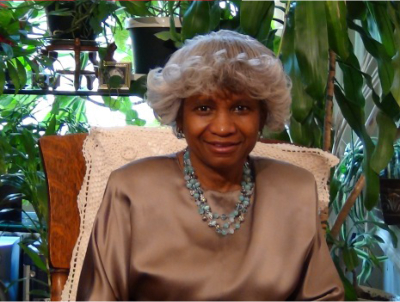 Mrs. Sharon Loving Ruff is a native Washingtonian, who is married with two children and two grandchildren. She was educated in D.C. public schools. Through an upward mobility program for the disadvantaged, she earned a B.S. degree in Sociology from the American University in 1976 which helped shape her devotion to the service of humanity. Mrs. Ruff held several Federal government positions, including Senior Program Analyst for the Administration on Aging, and Senior Legislative Analyst for the U.S. Department of Health and Human Services. After 19 years of service, she experienced a spiritual awakening and took a sabbatical to pursue personal development. This led to her ordination as a minister which allowed her to travel around the world as an evangelist. Subsequently, she decided to "give back" to her roots and worked for 8 years as an elementary school teacher in the Washington, D.C. public school system.
Mrs. Ruff's journey into the provision of humanitarian services in Liberia, West Africa started as a result of a divine spiritual encounter in 1985. In this vision, she heard, "I saved your seed from slavery and raised you up. I'm sending you to be a blessing to your people." Then she heard that her ancestral roots were from the Kpellé tribe in Liberia, West Africa. Her first trip to Liberia was on December 24, 1989 which happened to be the first day of the 14-year civil war. She lived in Liberia those first two and one-half months gaining knowledge about the quality of life for the average Liberian. She learned of their suffering: extreme poverty, deplorable living conditions, and limited access to educational opportunities, medical care, and clean water. This made a profound impact on her life. Before she left the country, she adopted her first orphanage for sponsorship, The Salvation in Christ Orphanage Home, provided two 4-year college scholarships to impoverished youths, and funded other efforts. Throughout the entire period of the civil war, Mrs. Ruff funded orphanages and humanitarian projects to make a significant impact on the lives of the destitute. She is often heard just stating the facts:
"Liberia is one of the poorest countries in the world. I have to help! They're my people still struggling to recover from a devastating 14-year civil war. Liberia still has a high unemployment rate. Most workers still earn salaries that would place them on the poverty line in developed countries. Without national welfare, food stamps or medical programs for the poorest of the poor, one can only imagine the reality of hopelessness felt by the average Liberian: uneducated and unemployed. Because of impoverished conditions, the poor cannot afford to educate their children nor maintain decent housing or medical care. Therefore, the death rate is high and the living conditions in Liberia are often deplorable. I can't just stand by knowing that they are bone of my bone, observing this tragedy through first-hand knowledge, and do nothing!"
Mrs. Ruff has written a book about her experiences during her first trip to Liberia entitled, The Making of an Apostle, Volume 1, "A Seedling" which is available in eBook through Google and Amazon, and in soft back through www.themakingofanapostle.com. She envisions sponsoring Liberian Orphanage/Humanitarian Projects around the world to help other underserved populations most in need. When asked about a possible name change as the program expands to other countries, she smiles. She says that the name "Liberian Orphanage/Humanitarian Projects" refers to her commitment, as a Liberian by ancestral roots, to help the underprivileged; thereby, showing once again that "good things can come from underdeveloped third world countries."